Age of Empires II: The Conquerors
>
Game Mods
> v1.5 RC DE features
v1.5 RC DE features

by katsuie,Pancrol - 624 downloads


DE features:
This is a Patch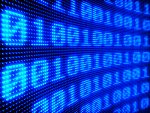 How to use it?
Compatible with :
-
WololoKingdoms DE
-
Clasic WololoKingdoms
-
DE Balance
-
Standard aoc
Auto Farms
Auto Farms ressed
New Hot key Tech:
compatible with ( tech unit Type:80,class:51 packet units)
https://www.voobly.com/gamemods/mod/553/Tech-hotkeys
look language keys (you need to add on your language mod if you want use it ):Voobly Mods\AOC\Patches\v1.5 RC DE features\language.ini
for blacksmith,university new hot key moders need to make tech unit (a unit that invoke technology)
New Hotkeys:
You should configure your hotkeys !!
You should no have the same hotkey it will cause bug
Compatbile with windows xp with 0 updates (finally i found how to do it)
Very usefull
-Select_all Idle_villagers
-Select all Idle_military
-Select all Trade_carts
-Select all Town_centers
-Select all Barracks
-Select all Archery_ranges
-Select all Stables
-Select all Siege_workshops
-Select all Docks
-Select all Markets
-Select all Monasteries
-Select all Castles
-Select all Kreposts
-Select all Donjons
-Select all Military_Buildings
Multiple Delete
multiple delte
ALT+Delete
For Information
this patch use scout patch to load language dll
https://www.voobly.com/gamemods/mod/509/14---Scout
Requirements:
[You must login to view link]
Tutorial
Bonus
if you have
WololoKingdoms DE
lord of west
every feature v15de is compatible with windows xp now:
1 User(s) are viewing this mod
(in the past 30 minutes)
0 members, 1 guests
What's popular right now:







Most active threads in past week:






Type:
Game Patches
Game Name:
Downloads:
624
Created By:
katsuie,Pancrol
Version:
1.028
Download Size:
587.1 KB
Uploaded By: